2 spaces found
2 Coworking spaces found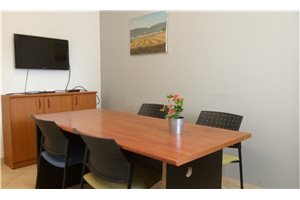 Merkaz Tzahar, Rosh Pina
Merkaz HaHatzlachot, located in the heart of the Galilee near Rosh Pina, is a business center and training with a sense of cooperation. At Merkaz HaHatzlachot you will find offices for rent, a fully equipped training room, fully equipped classrooms, a fully equipped conference room, a spacious lobby, changing exhibitions, a rich café bar and more.
From

Soon

City

Rosh Pina

Score

(1)

073-783-1197

Contact us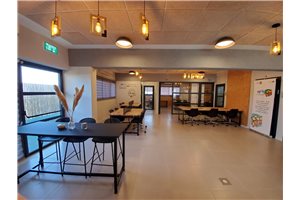 From ₪500/Month
Hamasger,Hatzor haglilit , Rosh Pina
The Ministry of Development of the Periphery, the Negev and the Galilee, in cooperation with the Hatzor HaGlilit local council, continues to strengthen employment in the Galilee and establish the first joint work complex in Hatzor, the Hatzor HaGlilit cohort, which will address entrepreneurs and young people from Hatzor, Rosh Pina and the surrounding area. Klika Hatzor HaGlilit provides a professional solution for entrepreneurs, business owners, freelancers, graphic designers, lawyers, marketing and digital people, entrepreneurs engaged in advertising and branding, website building, website promotion, financial consulting, designers and more.
From

₪500/Month

City

Rosh Pina

Score

(0)

0526429227

Contact us
Rosh Pina coworking spaces -