4 spaces found
4 Coworking spaces found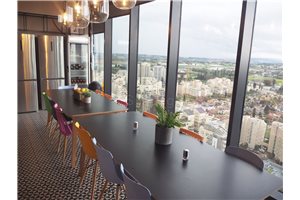 From ₪1,300/Month
Rapaport 3, Kfar Saba
Sarona Space is designed for start-ups and offers its tenants constant support and accompaniment throughout the company's development process. Sarona Space is open 24/7 and offers meeting rooms, private offices, fully equipped kitchen, enrichment sessions, office services, Happy Hour, breakfast once a week and more.
Sarona Space Kfar Saba is located in the new neighborhood of the city, in the green Kfar Saba mall, near the Kfar Saba-Ra'anana junction.
From

₪1,300/Month

City

Kfar Saba

Score

(8)

073-702-5563

Contact us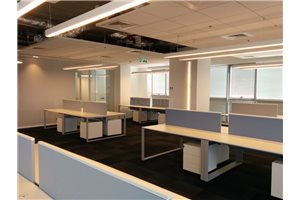 From ₪1,250/Month
Atir Yeda 5, Kfar Saba
At MSBIt Open Space, the tenants will find a designed open-space, a relaxation area, a large fully equipped conference room, a kitchenette and a large dining room. The site is intended for high-tech companies and entrepreneurs only, and membership is conditional upon a screening interview. The complex is located at 5 Atir Yeda Street in Kfar Sava, close to the center of Oshiland, many restaurants and parking.
From

₪1,250/Month

City

Kfar Saba

Score

(1)

073-758-4642

Contact us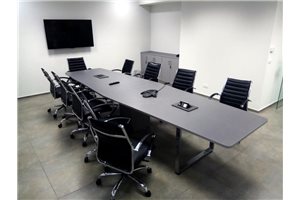 From ₪1,200/Month
Rapaport 3, Kfar Saba
JPI-Space offers small companies and startups offices of various sizes and furniture options. In addition, the complex offers high speed internet, a meeting room for 12 people, 24 access, reception, office services including reception and more. There is a fully equipped kitchen for renters. The complex is located in the green village of Saba.
From

₪1,200/Month

City

Kfar Saba

Score

(1)

073-758-6737

Contact us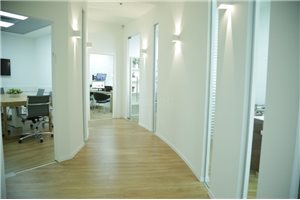 HaTa'as 14, Kfar Saba
Tov College offers offices, work stations and classrooms for rent. The classrooms and conference rooms of the college, located in Kfar Sava, are equipped with the best technological equipment and are designed in an innovative design suitable for high-tech offices. These are smart classrooms, which have smart projectors, a class of computers and more. Guests will enjoy varied corners - a waiting area, coffee corner, vending machines and snacks. The college itself is located near G Shopping Mall in Kfar Sava and has free parking.
From

Soon

City

Kfar Saba

Score

(1)

073-758-1298

Contact us
Kfar Saba coworking spaces -