2 spaces found
2 Coworking spaces found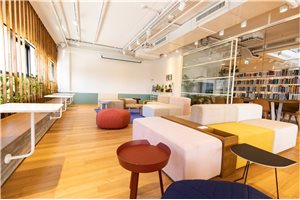 From ₪1,175/Month
Haroshet St 18, Bitan Aharon
House is a shared work space located in Ramat Hasharon. The compound is suitable for people looking for a homey workspace with a togetherness environment, featuring private offices, an open-space, meeting rooms, an equipped kitchenette, a library, workshops, social gathering, lectures, and more. The workspace also has an onsite Green House incubator, that provides members with tools and professional knowledge to accompany them in the business process.
From

₪1,175/Month

City

Bitan Aharon

Score

(3)

073-759-5948

Contact us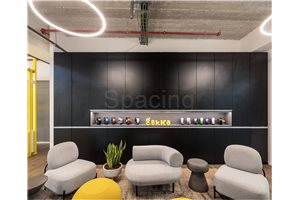 Sderot Giborei Israel 5, Bitan Aharon
In the heart of the industrial area of Netanya, in the City Poleg shopping center, you will find Geku , a store that is a learning center. With a large space divided into four separate parts, a large classroom, a cool shop and in addition you will find in the space a comfortable corner for guests who want to drink coffee or tea and take a light break.
From

Soon

City

Bitan Aharon

Score

(0)

073-781-4313

Contact us
Bitan Aharon coworking spaces -