6 spaces found
6 Coworking spaces found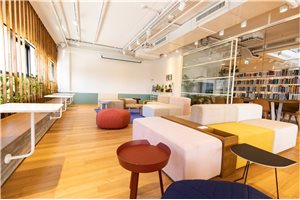 From ₪1,175/Month
Haroshet St 18, Bitan Aharon
House is a shared work space located in Ramat Hasharon. The compound is suitable for people looking for a homey workspace with a togetherness environment, featuring private offices, an open-space, meeting rooms, an equipped kitchenette, a library, workshops, social gathering, lectures, and more. The workspace also has an onsite Green House incubator, that provides members with tools and professional knowledge to accompany them in the business process.
From

₪1,175/Month

City

Bitan Aharon

Score

(3)

073-759-5948

Contact us
Soon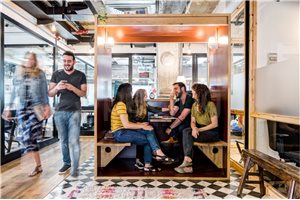 From ₪3,600/Month
Business park Yakum Greenwork, Bitan Aharon
The complex will open on November 1, Mindspace Yakum is located in the Greenwork business complex (formerly Europark). The complex is one of the most popular workspaces in Israel, mainly due to the unique combination of construction to European standards alongside a rural and pastoral work environment. Mindspace Yakum have a great location, right down to the Yakum interchange from the coastal road, in order to provide you the best working environment - green and pastoral area, peaceful and relaxed atmosphere, possibility to breathe air and easy accessibility- 20 minutes from Tel Aviv. The combination of a green and peaceful area and a fast and dynamic work atmosphere is the uniqueness of the Mindspace Yakum, which is built for happy employees and managers who encourage a quality of work life.
From

₪3,600/Month

City

Bitan Aharon

Score

(0)

073-779-6114

Contact us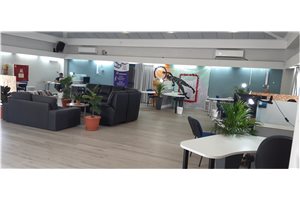 Derech Lev HaSharon 1, Bitan Aharon
The place provides service to the residents of Kadima Zoran and the area at very symbolic prices starting from 280 NIS per month. High-speed internet on fiber optics, printer, coffee corner, conference rooms, terrace and more
From

Soon

City

Bitan Aharon

Score

(0)

073-778-3982

Contact us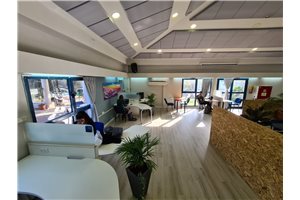 From ₪380/Month
Lev Hasharon Road 1, Bitan Aharon
Kadima Zoran Entrepreneurship and Business Center is a work complex and the first project of Kadima Zoran Business Administration. This is in order to promote access to information, reduce bureaucracy and promote projects that promote businesses in the community.
From

₪380/Month

City

Bitan Aharon

Score

(0)

073-781-4685

Contact us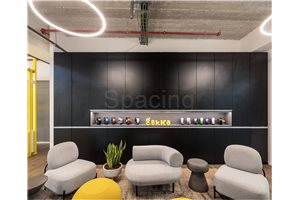 Sderot Giborei Israel 5, Bitan Aharon
In the heart of the industrial area of Netanya, in the City Poleg shopping center, you will find Geku , a store that is a learning center. With a large space divided into four separate parts, a large classroom, a cool shop and in addition you will find in the space a comfortable corner for guests who want to drink coffee or tea and take a light break.
From

Soon

City

Bitan Aharon

Score

(0)

073-781-4313

Contact us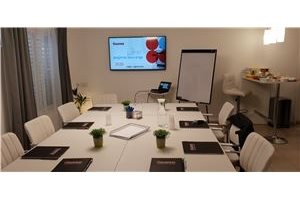 rakefet, Bitan Aharon
Nili and Sheeran, the founders of the place, with extensive experience in management, operation and training, established the place for thought out of a desire to give their customers a pleasant and special experience, as they would like to receive themselves. Combining professionalism and wholehearted service. The place is suitable for business meetings, discreet job interviews, meetings, seminars, work plans, brainstorming, toast, formation and enrichment.
From

Soon

City

Bitan Aharon

Score

(0)

073-759-7393

Contact us
Bitan Aharon coworking spaces -