Coworking spaces in Raanana
Raanana
12 spaces found
12 Coworking spaces found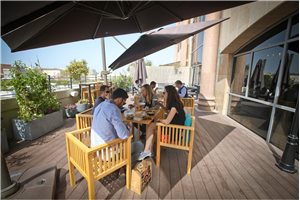 From ₪800/Month
Yachin Center Complex, netanya
Vibe Poleg is a modern, spacious work space designed for entrepreneurs and companies of all sizes. The complex offers an open-space and private offices of various sizes, a business lounge, a large terrace for events, communal lounges, conference rooms, a fully equipped kitchen, and more. The tenants of the complex enjoy technological and business connections, knowledge expansion, community services and business development, connection to investors, and more. Vibe Workspace is located within the Poleg Industrial Zone in the heart of the Y-Center complex.
From

₪800/Month

City

netanya

Score

(14)

073-759-8897

Contact us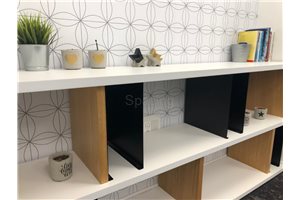 From ₪900/Month
Zarchin 10, raanana
LinkCo is a co-working space designed for freelancers, entrepreneurs and companies. It offers a range of "all inclusive" spaces. At LinkCo tenants will find a comfortable working environment that will allow them to establish business relationships and cooperate with other tenants. Guests will also enjoy a fully equipped kitchen. LinkCo is located in the industrial zone of Ra'anana.
From

₪900/Month

City

raanana

Score

(6)

073-758-5271

Contact us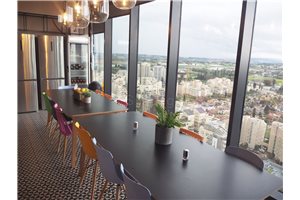 From ₪1,300/Month
Rapaport 3, Kfar Saba
Sarona Space is designed for start-ups and offers its tenants constant support and accompaniment throughout the company's development process. Sarona Space is open 24/7 and offers meeting rooms, private offices, fully equipped kitchen, enrichment sessions, office services, Happy Hour, breakfast once a week and more.
Sarona Space Kfar Saba is located in the new neighborhood of the city, in the green Kfar Saba mall, near the Kfar Saba-Ra'anana junction.
From

₪1,300/Month

City

Kfar Saba

Score

(9)

073-702-5563

Contact us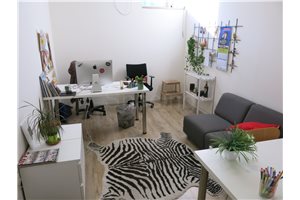 From ₪400/Month
HaTaasia 21, raanana
Coworking Israel complex, that is located in Raanana, offers a work space for entrepreneurs and self-employed people in the high-tech area of ​​Raanana and is open 24 hours a day. The price includes internet, electricity, taxes, furniture, use of conference room, hot drinks and cleaning services.
From

₪400/Month

City

raanana

Score

(6)

073-775-1370

Contact us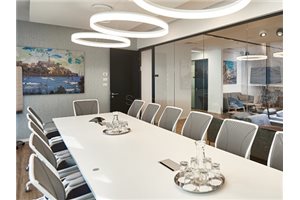 From ₪999/Month
Zarchin 13, raanana
Regus Raanana is located in one of Israel's most significant industrial zones, close to high-tech companies from telecoms to internet services. An energetic, modern, and contemporary business center that allows its members to create and innovate.
From

₪999/Month

City

raanana

Score

(3)

073-702-9836

Contact us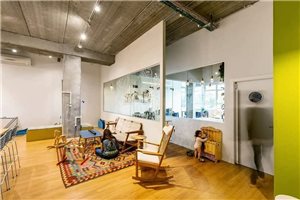 From ₪1,960/Month
HaCharoshet, raanana
Mommy Work This is a collaborative work space in the Open Space, designed for self-employed at the end of the maternity leave, who are looking to develop themselves and their careers alongside their parenting. The complex includes a work area and multi-age space for toddlers with nannies, age-appropriate games, activities and more. In Mommy Work, new parents can work alongside other parents and stay close to the children.
Mommy Work provides the service for self-employed and salaried employees with infants up to the age of three. The first branch is located in Ra'anana, near the Renanim Mall.
From

₪1,960/Month

City

raanana

Score

(4)

073-783-7084

Contact us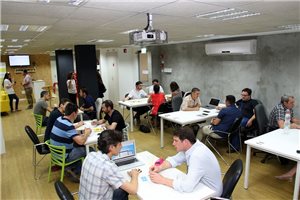 HaCharoshet 27, raanana
Hubanana is an accelerator for early stage projects, and in the field of technology or business innovation. In order to be part of the incubator, a screening interview must be conducted. The complex is located in Ra'anana.
From

Soon

City

raanana

Score

(2)

073-759-7991

Contact us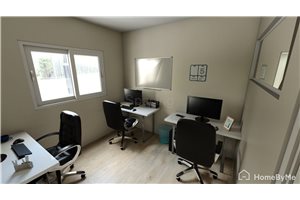 From ₪400/Month
HaSadna 11, raanana
The workshop complex 11 is located in Raanana and offers shared offices and work spaces in a wide range of sizes. Coworking Israel's method allows you to get a job space whether it is a position, an office or even an entire office complex (for 10-15 employees) without any commitment and maximum flexibility. Members of the community can move to an office if needed at any time according to their needs thanks to Coworking Israel's wide range of offices with over 350 offices and work positions throughout Raanana.
From

₪400/Month

City

raanana

Score

(4)

073-776-5650

Contact us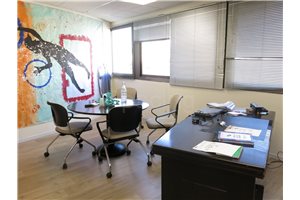 From ₪400/Month
Hayetsira 3, raanana
The complex includes private offices of various sizes, air-conditioned with communication points and high speed wireless internet, as well as shared spaces that include, meeting rooms, classrooms and labs. The Creative Complex 3 provides a solution for every company and individual business needs. The center will enable technology companies and start-ups, social enterprises and organizations engaged in improving the urban economic space, a platform for research and development of solutions to help the local economy grow and assist in the development of the local economy.
From

₪400/Month

City

raanana

Score

(0)

073-759-6355

Contact us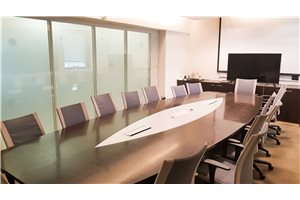 From ₪400/Month
Tidhar 15, raanana
Tidhar 15 is a shared work space that offers renters 50 upscale work rooms, 3 conference rooms, spectacular views of the Sharon area from each room and a roof terrace overlooking the entire central area and includes a restaurant. The complex provides services to high-tech and free technology companies and professions, elegant coffee nooks and more.
From

₪400/Month

City

raanana

Score

(0)

073-782-0701

Contact us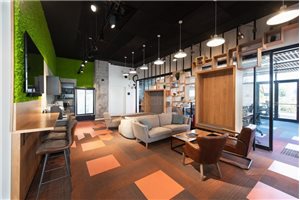 From ₪900/Month
שיזף 4, raanana
Work spaces adapted to the Ministry of Health guidelines. Spaces with 2 meter distances and separating partitions. WOPA Ra'anana offers a pleasant, well-equipped and inspiring work space that provides a breachful and innovative community to startups that are at the beginning of their journey alongside highly experienced companies. The complex has a communal, high-tech, young and vibrant atmosphere, combining a quiet working environment with a dynamic and alert work environment. Entrepreneurs and business owners sitting in the complex enjoy both varied services and enjoyable social gatherings, and exposure to connections, lectures, mentors and consultants with the aim of developing business opportunities and potential collaborations. All this to provide you with the best mantle, and to allow you to focus on realizing your dreams.
From

₪900/Month

City

raanana

Score

(0)

073-759-5858

Contact us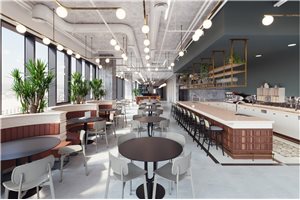 From ₪1,200/Month
tidhar 5 A TOWER, raanana
The global hotel chain Fattal launches its ROOMS network. It is an intimate boutique complex where renters will enjoy private offices of all sizes, diverse meeting rooms, pampering lounges, fully equipped kitchens and more. The complex is located in Ra'anana, open 24/7 and offers employees a spice position, a spice fixed position, private offices and conference rooms.
From

₪1,200/Month

City

raanana

Score

(0)

073-758-5755

Contact us
Raanana coworking spaces - A city that has become synonymous with international hi-tech, with companies such as Amdocs, Microsoft, Nice, SAP, Retalix, HP and others. The life of Raanana's entrepreneurs and businesses is surrounded by a high-tech industry, parks, quality population, accessibility to all the cities of the Sharon and Tel Aviv.