Coworking spaces in Hadera
Hadera
7 spaces found
7 Coworking spaces found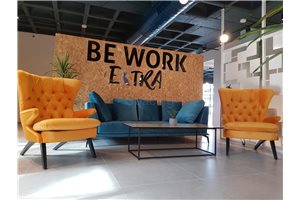 From ₪650/Month
David Shimoni 42, hadera
BeWork is a co-working space offering tenants private offices, personal rooms, Open Space and a meeting room of various sizes. There is also a lounge equipped with a coffee maker, a variety of teas, refreshments and soft drinks for community members and guests. The members of the complex also enjoy wifi, office services, community networking and all-inclusive flexible rental options. The complex is located on David Shimoni Street in Hadera, near the Central Bus Station.
From

₪650/Month

City

hadera

Score

(3)

073-759-8552

Contact us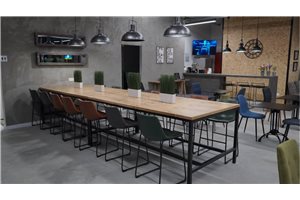 From ₪650/Month
Bialik 1, hadera
TSI WORK PLACE offers an innovative and modern work environment, equipped with state-of-the-art technology. The complex has work stations in a common work space, classrooms and meeting rooms. The complex includes a large balcony, high speed Internet, a fully equipped kitchen, comfortable seating areas for lunch breaks, smoking corners and more. The complex is located in Hadera, close to Highway 4, shopping areas, entertainment complexes, restaurants and even the beach.
From

₪650/Month

City

hadera

Score

(7)

073-758-8794

Contact us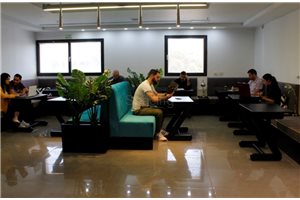 From ₪650/Month
Hilel Yafe 11, hadera
BeWork complex contains work spaces and offices for rent in a variety of sizes. The complex includes full furniture, office services, luxurious meeting rooms, high speed internet and a fully equipped kitchen. In addition, the site offers short and long term rental options, modular work spaces that vary according to the needs of the business and of course community and networking. It is located in the Koren building in Hadera, close to cafes, restaurants and many public institutions.
From

₪650/Month

City

hadera

Score

(11)

073-758-3238

Contact us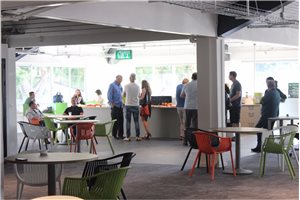 From ₪900/Month
Ruppin Campus, kfar monash
Yarok extends over 2200 square meters within the Ruppin campus and offers offices with two stands and three work stations, conference rooms, a conference hall, a coffee shop and a production laboratory that will provide solutions for entrepreneurs who wish to create a prototype for the product.
In addition to the Yarok Work Spaces, it will include a unique track for escorting and empowering entrepreneurs and the Emek Hefer Robotics Club as well as scientific and technological activities for youth and adults.
From

₪900/Month

City

kfar monash

Score

(9)

073-784-3211

Contact us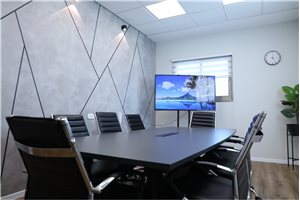 Hanasi 72, Hadera
A conference room with all the conditions you need, the room is designed for a group of up to eight people who are looking for a workspace in a productive work environment, for meetings and business meetings, for a meeting between two groups in the middle of the road and lectures for small groups. - You can also order for later hours
From

Soon

City

Hadera

Score

(0)

073-754-7482

Contact us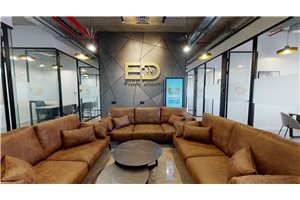 האומן 10 , hadera
A team of architects, engineers and first-rate professionals with many years of talent and experience worked and set up the Hadera luxury offices project. Renting luxury offices by hour, day, month and year ED's luxury offices include all the customer's needs from printing, cleaning, coffee, soft drinks and all the associated expenses such as electricity tax, etc. Welcome to come and be impressed by the new and magnificent complex!
From

Soon

City

hadera

Score

(0)

073-782-0188

Contact us

Habone 8, Karkur, Hadera
Spacious office, 30 meters with attached bathroom and kitchenette. A quiet and pleasant space that includes a table and a sitting area
From

Soon

City

Hadera

Score

(0)

073-759-9379

Contact us
Hadera coworking spaces -