Coworking spaces in Akko
Akko
4 spaces found
4 Coworking spaces found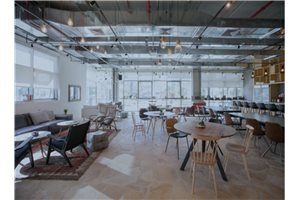 Halamish 14, Akko
OpenValley is an inspiration and community of entrepreneurs and entrepreneurs in the Emek Izrael, established by a group of entrepreneurs from the valley who set themselves the goal of creating an alternative in the north to develop a community of entrepreneurs and start-ups. OpenValley is located in the heart of the valley, in the heart of the leisure and industrial area of ​​Ramat Yishai, facing a green and breathtaking view with high accessibility to traffic arteries. The office complex offers a combination of office solutions with a flexible rental model, with no commitment period: private offices, public conference rooms, common conversion areas and inspiring spaces where you can conduct a dialogue with entrepreneurs like you, share knowledge, receive feedback and realize the potential of any business and technological idea. .
As members of the OpenValley community, you will enjoy network meetings of entrepreneurs and business owners, lectures and seminars, opportunities to expose your venture and access to potential partners, strategic investors, companies and venture capital funds. The developers of the complex and the mentors are in continuous contact with the members of the community and assist them as needed.
From

Soon

City

Akko

Score

(2)

073-759-5093

Contact us
From ₪800/Month
Ha-Atsma'ut 59, Akko
Multi-Space is a coworking spaces located in the center of Kiryat Ata, offering 5 private offices, 5 hot/dedicated workstations in the open space, an equipped kitchen and coffee station and a waiting area.
From

₪800/Month

City

Akko

Score

(0)

073-759-0325

Contact us
Soon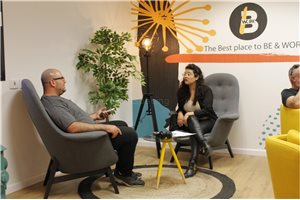 From ₪2,400/Month
Ha-Dkalim St 86, Akko
BeWork Boutique coworking space is suitable for a variety of professionals, and its community members include lawyers, software writers, high-tech workers, accountants, and more. The compound offers its members equipped private offices, meeting rooms, WiFi, long-term rental options, modular work spaces that vary according to business needs and more. The BeWork Boutique complex is located within the Pardes Hanna Mall, near the municipality, close to many cafes, restaurants and public institutions.
From

₪2,400/Month

City

Akko

Score

(0)

073-783-4842

Contact us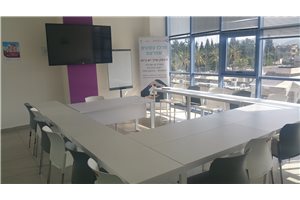 alArkhbishop alHajjar, Akko
Maof Business Center Shfaram offers its members 10 private offices, furnished and equipped, as well as an open-space area, training room, meeting rooms and more. The complex is located in Shfaram.
From

Soon

City

Akko

Score

(0)

073-784-2882

Contact us
Akko coworking spaces -