Coworking spaces in Modiin
Modiin
6 spaces found
6 Coworking spaces found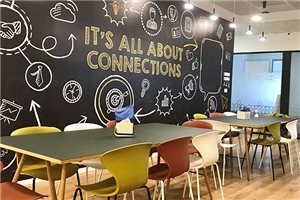 From ₪1,500/Month
Emek HaEla 250, modiin
Connect provides a well-equipped, dynamic and advanced work environment suitable for entrepreneurs, business owners in the service and communications industries, companies developing advanced service solutions, technology startups operating in the world of Big Data and IOT, companies that aim to create new ways of communication and customer service in the modern era. The complex offers private or shared offices under flexible rental conditions. In addition, the place includes meeting rooms, classrooms, advanced and advanced workshop rooms, free parking, a business lounge, a kitchenette and more. In Conakt, lectures and seminars are held. The complex is located in Modi'in.
From

₪1,500/Month

City

modiin

Score

(5)

073-783-2355

Contact us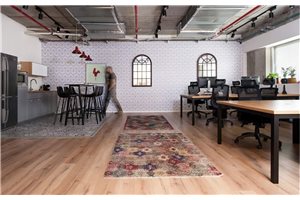 From ₪949/Month
HaMa'ayan St 4, modiin
Kajamba offers its members a quiet, high-quality workspace, work stations, private offices, a fully equipped kitchen, a conference room, printing services, onsite staff, mentor meetings, and more. The compound is located in Modi'in's Technological Park.
From

₪949/Month

City

modiin

Score

(4)

073-761-2860

Contact us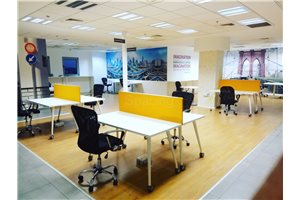 From ₪850/Month
Tzela Ha'Har 1, modiin
Shell Tech, a co-working space located in Modi'in, is intended for entrepreneurs and the self-employed. You can rent private offices or open-space. Members will also enjoy stylish seating areas, conference rooms, Wi-Fi infrastructure, coffee and more. At Shell Tech, tenants can enjoy the convenient services offered and concentrate on their projects while taking part in a quality community.
From

₪850/Month

City

modiin

Score

(5)

073-783-2636

Contact us
From ₪1,260/Month
המעיין 44, בניין אטריום 2, הפארק הטכנולוגי מודיעין-מכבים-רעות, modiin
The M-DOT complex is an intimate, well-designed and luxurious work space of offices, work positions and well-equipped meeting rooms. The rental model is flexible and in addition to the variety of offices in the complex, occasional or permanent work positions can be rented in the shared offices and the Spice space. The complex is located in Modi'in, in the heart of the technological park, a short distance from the Ben Shemen Forest.
From

₪1,260/Month

City

modiin

Score

(0)

073-759-7652

Contact us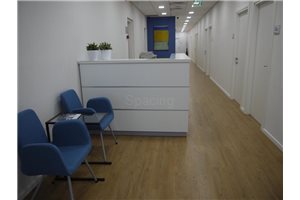 HaMaayan 2, modiin
FrontDesk offers private offices and meeting rooms, as well as individual workstations in a shared work space. The office complex has a staff that provides services to tenants and guests. The complex is located in the Artyom office complex in the Ligad industrial zone in Modiin.
From

Soon

City

modiin

Score

(1)

073-702-9747

Contact us
Soon
From ₪1,000/Month
dam hamacabim, modiin
A new compound for the Work Space Network, located in the heart of Modi'in. Romes Intelligence will contain 750 offices in a variety of sizes, conference rooms, classrooms, lecture room, event area and 80 sqm terrace. The complex is expected to open in July 2020.
From

₪1,000/Month

City

modiin

Score

(1)

073-759-7430

Contact us
Modiin coworking spaces - The ultimate destination in Israel, close to both Jerusalem and Tel Aviv, with tens of thousands of families and young couples, a train infrastructure and developed transportation all make Modi'in one of the most attractive cities for entrepreneurs, companies and young businesses. you will get the feeling that its possible to create and initiate in a place surrounded by mountains, and a pleasant distance from the centers of events in the large cities around it.