5 spaces found
5 Coworking spaces found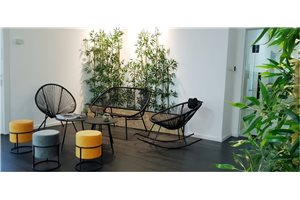 Yig'al Alon Ave 1, beit shemesh
Green Space is a coworking space that offers its members private offices and shared workspace, an equipped kitchen, conference rooms and waiting areas all in a green environment. The compound advocates the use of natural materials, while maintaining a green and natural environment. The complex is located in Beit Shemesh.
From

Soon

City

beit shemesh

Score

(7)

073-759-9818

Contact us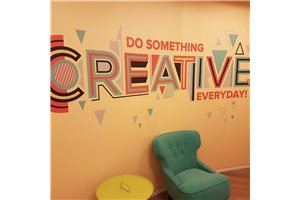 Yigal Alon 1, beit shemesh
TeamUp is a work space located at the BIG center in Beit Shemesh. It is designed for small to medium-sized local businesses and offers diverse meeting spaces - 26 private offices of different sizes for companies with 4-12 employees, four spacious meeting rooms for multi-participant meetings and a shared work space for self-employed workers. You can enjoy a comfortable and pleasant environment, including a fully equipped kitchen and other amenities.
From

Soon

City

beit shemesh

Score

(3)

073-702-9622

Contact us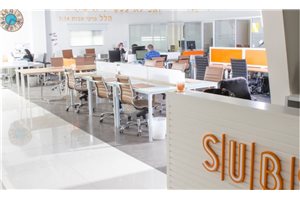 From ₪900/Month
HaOman 5, beit shemesh
Subs brings the startup to the city of Beit Shemesh. A collection of people rich in intelligence, initiative, ambition, and ideas - gathered to sit together and achieve successes.
From

₪900/Month

City

beit shemesh

Score

(0)

073-757-6153

Contact us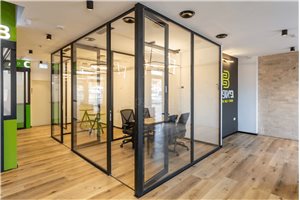 From ₪800/Month
נהר הירדן 1, beit shemesh
The Bee Office complex offers its tenants private offices with elegant and upscale glass walls, spacious work stands, alongside spacious conference rooms, designed in an innovative and respectful atmosphere, and equipped with advanced equipment, luxurious and quiet seating areas, a spacious cafeteria with cold and hot drinks, a huge parking garage Ramat Beit Shemesh, centrally and strategically located in Beit Shemesh.
From

₪800/Month

City

beit shemesh

Score

(1)

073-779-6305

Contact us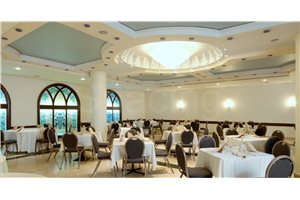 2 Pines, Beit Shemesh
The Prima Palace offers a variety of venues where you can hold events of different styles and sizes, from hosting groom's sabbaths, bar mitzvahs, seven blessings, alliances and various events ranging from 60 to 280 participants. The hotel is located in the Zichron Moshe neighborhood, near the Geula neighborhood, Mea She'arim, Dwidka Square, Mahane Yehuda market and a 30-minute walk from the Western Wall.
From

Soon

City

Beit Shemesh

Score

(0)

073-782-0744

Contact us
Beit Shemesh coworking spaces - Beit Shemesh is a city in the Jerusalem District, in Israel. It was declared a city on June 25, 1991. Beit Shemesh is located in the geographical center of the State of Israel, between the Tel Aviv metropolis and the Jerusalem metropolis - between the mountains of Jerusalem and the coastal plain.