6 spaces found
6 Coworking spaces found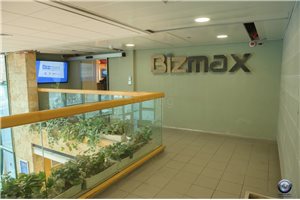 From ₪200/Month
HaTzvi 15, Beit Shemesh
Bizmax is an innovative business center for ultra-Orthodox men, residents of Jerusalem, operated in cooperation with the KMAH Foundation, the Jerusalem Development Authority and Achim, and operates as part of the ultra-Orthodox integration project in the employment market.
The business complex operates as a business-community hub, addressing the ultra-Orthodox community in order to develop and upgrade business owners, entrepreneurs and freelancers, and to bring their business to a better place, producing and succeeding, while saving and streamlining maintenance and management.
From

₪200/Month

City

Beit Shemesh

Score

(1)

073-702-4351

Contact us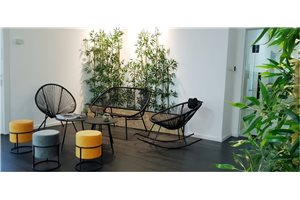 Yig'al Alon Ave 1, Beit Shemesh
Green Space is a coworking space that offers its members private offices and shared workspace, an equipped kitchen, conference rooms and waiting areas all in a green environment. The compound advocates the use of natural materials, while maintaining a green and natural environment. The complex is located in Beit Shemesh.
From

Soon

City

Beit Shemesh

Score

(7)

073-759-9818

Contact us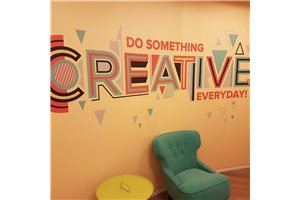 Yigal Alon 1, Beit Shemesh
TeamUp is a work space located at the BIG center in Beit Shemesh. It is designed for small to medium-sized local businesses and offers diverse meeting spaces - 26 private offices of different sizes for companies with 4-12 employees, four spacious meeting rooms for multi-participant meetings and a shared work space for self-employed workers. You can enjoy a comfortable and pleasant environment, including a fully equipped kitchen and other amenities.
From

Soon

City

Beit Shemesh

Score

(2)

073-702-9622

Contact us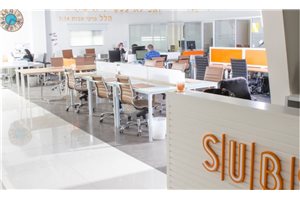 From ₪900/Month
HaOman 5, Beit Shemesh
Subs brings the startup to the city of Beit Shemesh. A collection of people rich in intelligence, initiative, ambition, and ideas - gathered to sit together and achieve successes.
From

₪900/Month

City

Beit Shemesh

Score

(0)

073-757-6153

Contact us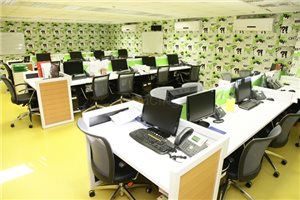 From ₪1,170/Month
HaOfe 3, Beit Shemesh
Accesswork offers its members a modernly designed workspace equipped with everything needed for the employee, including office services such as mail, secretarial services and photocopier. The complex contains 6 private offices and 70 workstations, and is located at the entrance of Jerusalem.
From

₪1,170/Month

City

Beit Shemesh

Score

(0)

073-784-2068

Contact us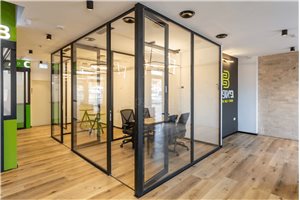 From ₪800/Month
נהר הירדן 1, Beit Shemesh
מתחם בי אופיס מציע לשוכריו משרדים פרטיים עם קירות זכוכית אלגנטית ויוקרתית, עמדות עבודה מרווחות, לצד חדרי ישיבות מרווחים, המעוצבים באווירה חדשנית ומכובדת, ומאובזרים בציוד מתקדם, פינות ישיבה מפוארות ושקטות, קפיטריה מרווחת עם שתייה קרה וחמה, חניון ענק מקורה, כל זאת במרכז רמת בית שמש, במיקום מרכזי ואסטרטגי בבית שמש.
From

₪800/Month

City

Beit Shemesh

Score

(0)

073-779-6305

Contact us
Beit Shemesh coworking spaces - Beit Shemesh is a city in the Jerusalem District, in Israel. It was declared a city on June 25, 1991. Beit Shemesh is located in the geographical center of the State of Israel, between the Tel Aviv metropolis and the Jerusalem metropolis - between the mountains of Jerusalem and the coastal plain.