3 spaces found
3 Coworking spaces found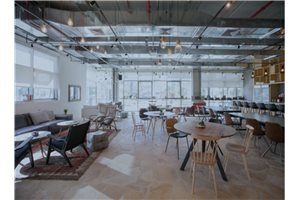 Halamish 14, caesarea
OpenValley is an inspiration and community of entrepreneurs and entrepreneurs in the Emek Izrael, established by a group of entrepreneurs from the valley who set themselves the goal of creating an alternative in the north to develop a community of entrepreneurs and start-ups. OpenValley is located in the heart of the valley, in the heart of the leisure and industrial area of ​​Ramat Yishai, facing a green and breathtaking view with high accessibility to traffic arteries. The office complex offers a combination of office solutions with a flexible rental model, with no commitment period: private offices, public conference rooms, common conversion areas and inspiring spaces where you can conduct a dialogue with entrepreneurs like you, share knowledge, receive feedback and realize the potential of any business and technological idea. .
As members of the OpenValley community, you will enjoy network meetings of entrepreneurs and business owners, lectures and seminars, opportunities to expose your venture and access to potential partners, strategic investors, companies and venture capital funds. The developers of the complex and the mentors are in continuous contact with the members of the community and assist them as needed.
From

Soon

City

caesarea

Score

(4)

073-759-5093

Contact us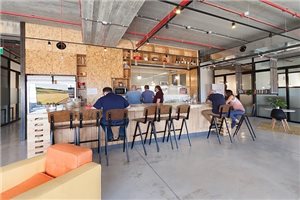 Horesh HaAlonim 12, ramat yishai
The 700-square-meter complex, with seating capacity of about 130 people, is divided into offices of different sizes, Open Space, meeting rooms, kitchen and living room Open Valley is a pastoral area with rustic design and a relaxed atmosphere.
From

Soon

City

ramat yishai

Score

(3)

073-703-0117

Contact us
Soon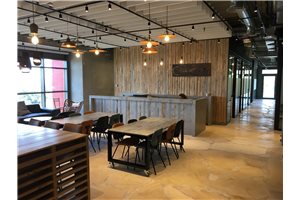 HaTzmiha 1, Yokneam
OpenValley Yoqneam spreads over 1,000 square meters with seating capacity of about 150 people in various sizes, Open Space, meeting rooms, kitchen and lounge-lounge, the complex is located on a main traffic artery in its beating heart Of the industrial and high-tech area in Yokne'am, alongside leading global hi-tech companies in their fields, and adjacent to the G mall, which includes many restaurants and cafés....
From

Soon

City

Yokneam

Score

(0)

073-783-9511

Contact us
About OpenValley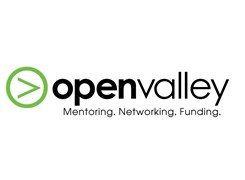 Behind the Open Vally project are business people with a belief in and desire to invest, promote and develop the region. All of whom are residents of the Jezreel Valley who decided not to wait for the state's investment in the development of entrepreneurship in the area and established a creative and innovative work area equipped with the best technological infrastructures and an advanced work environment in a style that has become very popular in the global entrepreneur community.
Latest reviews on OpenValley
OpenValley Yoqneam - Moti ‏
(26/12/19)
Amazing compound! With a lovely staff, highly recommended
OpenValley Yoqneam - Moti ‏
(26/12/19)
Very clean complex! warmly recommended
OpenValley Ramat Yishai - Shlomit ‏
(26/12/19)
OpenValley Caesarea - Coral ‏
(26/12/19)
From a great location and meets all needs .. Recommended