2 spaces found
2 Coworking spaces found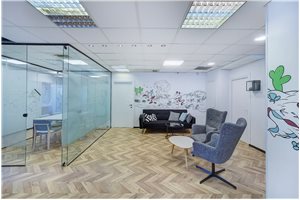 From ₪990/Month
Tuval 22, ramat gan
A new location for Hakibutz company, located in the Ramat Gan Stock Exchange. The compound provides its members with furnished and designed private offices, as well as meeting rooms, in a friendly communal environment.
From

₪990/Month

City

ramat gan

Score

(20)

073-702-8259

Contact us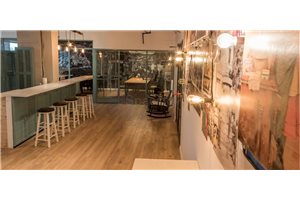 From ₪3,000/Month
Ben Gurion 38, ramat gan
The Kibbutz workspace was established in order to create a work environment in the style of good old Israel, intimate, chic, homey and warm to small organizations and professionals. The compound is suitable for working, meetings, conferences, seminars, interviews or any other purpose and allows flexibility in rental by the hour, day or month. The building houses a chief Assessing Officer, VAT, a court assistance unit, and a number of other central institutions. The kibbutz is located in a central and convenient location at the corner of Jabotinsky and Ben Gurion and was established by Amir Volner.
From

₪3,000/Month

City

ramat gan

Score

(7)

073-702-8567

Contact us
About HaKibutz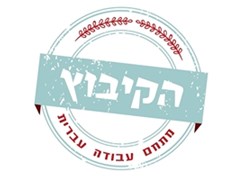 Latest reviews on HaKibutz
Hakibutz Bursa - Tonyyolo ‏
(16/02/20)
Amazing place
Nice people
Great vibe
Hakibutz Bursa - Danny Gavison ‏
(30/12/19)
Great compound and reasonable prices. We've been around for half a year for a lovely team that helps and helps
Convenient price design and location service
Hakibutz Bursa - Yoav ‏
(17/11/19)
Magical place . Not too big office space
Location Accessibility Size Design
Hakibutz Bursa - Coral ‏
(17/11/19)
Great place with a cute owner lots of atmosphere and positive energy we arrived for a month and stayed there and for two years do not leave no obligation there is a parking problem in the area but a cheap subscription can be made for parking in the building through the owners. Recommended
Large flexible office space with window