Breex Coworking spaces
Breex
3 spaces found
3 Coworking spaces found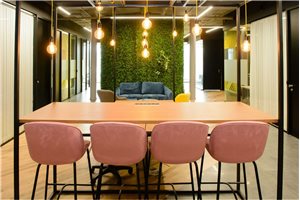 From ₪900/Month
Kiryat Hatikshoret Neve Ilan, jerusalem
The BREEX shared workspace is suitable for freelancers, entrepreneurs, start-ups, small and large businesses in a variety of fields. The complex provides its tenants with the necessary services for the ongoing management of their businesses: well-equipped and luxurious work spaces, carefully designed private offices, meeting and lecture rooms, open space workstations, pleasant and inviting seating areas, high-speed WiFi, and administrative services.
From

₪900/Month

City

jerusalem

Score

(6)

073-758-8347

Contact us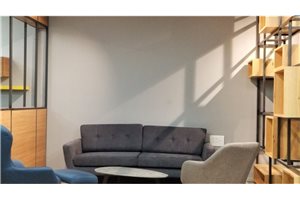 From ₪3,500/Month
Boaz 4, Efrat
* Will open on 1.1.23* Breex - a complex of offices and prestigious meeting rooms in Efrat. Fully equipped, all-inclusive price
From

₪3,500/Month

City

Efrat

Score

(0)

073-783-5966

Contact us
Soon
From ₪1,800/Month
Mevazeret Zion Hareal Mall, Jerusalem
The BREEX Brix shared workspace from Mevaseret Zion
From

₪1,800/Month

City

Jerusalem

Score

(0)

073-754-2682

Contact us
About BREEX
BREEX has adopted the concept of shared work spaces for entrepreneurs and freelancers who are interested in a temporary or permanent work environment, without having to deal with office expenses and maintenance, without renovations and current accounts, simply get on their laptop and work.
A shared work space creates a huge opportunity for self development, network meetings and collaborations between customers that enable sharing of knowledge and skills that lead to inspirational and creative meetings in a vibrant and young technological environment that will give you the tools and opportunity to grow and grow and meet new opportunities on your way to success.