Bework Coworking spaces
Bework
3 spaces found
3 Coworking spaces found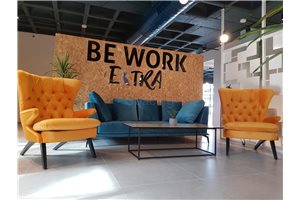 From ₪650/Month
David Shimoni 42, hadera
BeWork is a co-working space offering tenants private offices, personal rooms, Open Space and a meeting room of various sizes. There is also a lounge equipped with a coffee maker, a variety of teas, refreshments and soft drinks for community members and guests. The members of the complex also enjoy wifi, office services, community networking and all-inclusive flexible rental options. The complex is located on David Shimoni Street in Hadera, near the Central Bus Station.
From

₪650/Month

City

hadera

Score

(3)

073-759-8552

Contact us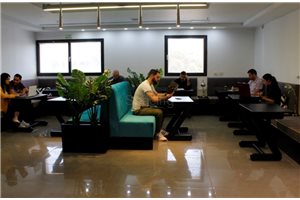 From ₪650/Month
Hilel Yafe 11, hadera
BeWork complex contains work spaces and offices for rent in a variety of sizes. The complex includes full furniture, office services, luxurious meeting rooms, high speed internet and a fully equipped kitchen. In addition, the site offers short and long term rental options, modular work spaces that vary according to the needs of the business and of course community and networking. It is located in the Koren building in Hadera, close to cafes, restaurants and many public institutions.
From

₪650/Month

City

hadera

Score

(11)

073-758-3238

Contact us
Soon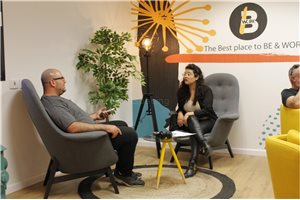 From ₪2,400/Month
Ha-Dkalim St 86, pardes hana
BeWork Boutique coworking space is suitable for a variety of professionals, and its community members include lawyers, software writers, high-tech workers, accountants, and more. The compound offers its members equipped private offices, meeting rooms, WiFi, long-term rental options, modular work spaces that vary according to business needs and more. The BeWork Boutique complex is located within the Pardes Hanna Mall, near the municipality, close to many cafes, restaurants and public institutions.
From

₪2,400/Month

City

pardes hana

Score

(1)

073-783-4842

Contact us
About BeWork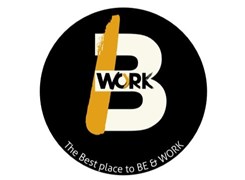 BeWork is a network of collaborative work complexes that offer customized work spaces to the client. BeWork offers open work spaces, personal offices in a variety of sizes and personal rooms. The BeWork complex was established in mid-2017 and spans approximately 780 square meters, developing and constructing a new complex that is expected to be occupied by mid-2018, approximately 820 square meters. The main complex is a 2-minute walk from the main station in her room in a innovative and vibrant building. The BeWork Network creates a pleasant, comfortable, and energetic work environment that its community members enjoy excellent, high-quality networking through which they can grow their business network. In addition, BeWork takes care of its community members in finding investors for their businesses.