Coworking spaces in Rehovot
Rehovot
5 spaces found
5 Coworking spaces found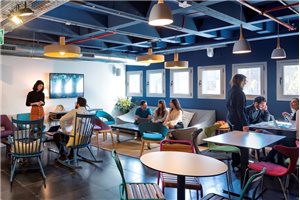 From ₪1,200/Month
Science Park, Pinchas Sapir 8, ness ziona
Powerball offers a variety of work space solutions including furnished offices, meeting rooms, classrooms, a fully equipped kitchen, a pampering lounge for hosting lectures and corporate events, and shared seating areas in a different atmosphere. In addition, there are weekly lectures, weekly happy hour, networking meetings, meet-ups, etc. In addition, we help our companies and entrepreneurs connect investors, consultants and service providers in order to develop a cooperative and fruitful community.
From

₪1,200/Month

City

ness ziona

Score

(18)

073-776-6732

Contact us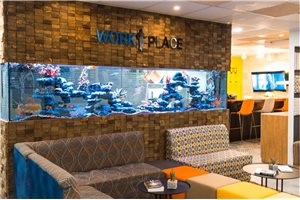 From ₪350/Month
Ha-Manof St 2, rehovot
Work-Place is a coworking space suitable for entrepreneurs and self-employed people of all types. The complex offers furnished private offices, meeting rooms, lounge areas, equipped kitchen, high-speed internet, cleaning services, free parking, weekly happy hours, and more. The complex is located on Ha-Manof street in Rehovot.
From

₪350/Month

City

rehovot

Score

(7)

073-776-6225

Contact us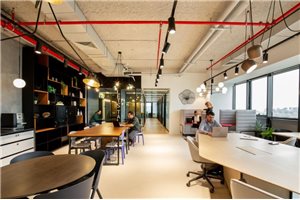 From ₪999/Month
2 Oppenheirmer, rehovot
Regus Rehovot is located within the Science and International Hi-Tech Park in Rehovot, which houses 12,000 employees and 200 companies in the sectors of high-tech, biotech and light industry. The Business center is located on the 6th floor of a new building, offering private offices of different size, modern designed co working area and meeting rooms
From

₪999/Month

City

rehovot

Score

(0)

073-759-0849

Contact us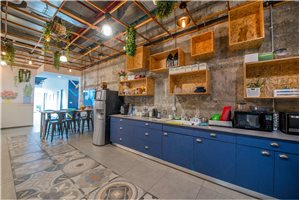 From ₪900/Month
Shimon Peres 12 , rehovot
Workplus is a shared workplace that provides its members with equipped with full office furniture, wireless and wired high speed internet, meeting rooms, photocopying and printing facilities, cleaning services, equipped kitchen, sitting areas, and free parking. The compound is suitable for business owners in various fields including business consultants, software developers, graphic artists, marketing professionals, tax consultants, insurance agents, stockbrokers, importers and more.
The complex is located on 12 Shimon Peres Street, on the ground floor of the Peres Academic Center.
From

₪900/Month

City

rehovot

Score

(4)

073-779-3200

Contact us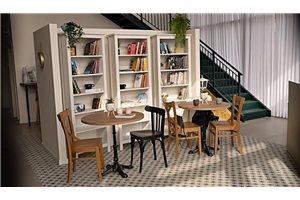 אלי הורוביץ 19, rehovot
The city's women are the business and leisure complex for women on the streets. The complex offers private offices and work spaces, conference room, businesswoman community, business content, social life, workshops, lectures, rental offices, networking circles, female business club, female leisure club, body and mind training studio, lobby and coffee corner.
From

Soon

City

rehovot

Score

(1)

073-760-0413

Contact us
Rehovot coworking spaces - The city of the brains and science of Israel. The Science Park, the Weizmann Institute, the Faculty of Agriculture - all give real pride to the streets as a city of scientific breakthroughs. Proximity to Tel Aviv and all the cities of the Lowlands, with many sophisticated office complexes, dozens of restaurants and a high-tech atmosphere throughout the day.