2 spaces found
2 Coworking spaces found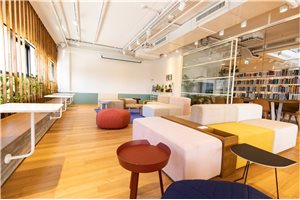 Haroshet St 18, ramat hasharon
House is a shared work space dedicated to women located in Ramat Hasharon. The compound is suitable for women looking for a homey workspace with a togetherness environment, featuring private offices, an open-space, meeting rooms, an equipped kitchenette, hair services, a library, workshops, social gathering, lectures, and more. The workspace also has an onsite Green House incubator, that provides members with tools and professional knowledge to accompany them in the business process.
From

Soon

City

ramat hasharon

Score

(3)

073-759-5948

Contact us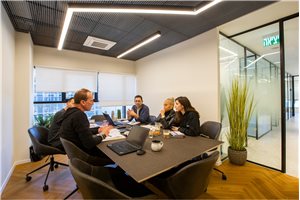 From ₪1,150/Month
Haharoshet 18, ramat hasharon
Buster Ramat Hasharon is a new work space from the Buster Work Space Network. The work space is suitable for small and medium businesses required for an effective workspace and representative office, conveniently located near the home. The complexes consist of diverse conference rooms, offices of varying sizes, fully equipped kitchens, functional and designed public areas, and separate suites comprising several offices.
From

₪1,150/Month

City

ramat hasharon

Score

(2)

073-759-0342

Contact us
Ramat Hasharon coworking spaces - Is a city in the Tel Aviv District of Israel that was established in 1923. The city borders on the north in Herzliya, Kibbutz Galil Yam in the Hof Hasharon Regional Council, in the south of Tel Aviv, in the east of Hod Hasharon and in the southeast of Petah Tikva. It was declared a local council in 1949 and a city in 2002.