2 spaces found
2 Coworking spaces found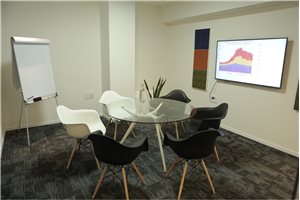 HaHagana 17, or yehuda
@Work is a personal office complex with a monthly contract and a unified price that includes everything - and without any obligation.
A range of luxurious and spacious offices that meet the needs of an individual or team, a luxurious and stylish conference room, a fully equipped kitchen, a manned reception and waiting areas. Everything you need to get started and concentrate on what's really important - take your business to the next level.
From

Soon

City

or yehuda

Score

(5)

073-758-5395

Contact us
Truman 12, kiryat ono
Anitea is a work space located in the center of the city of Kiryat Ono. The center guides women at intersections and decisions in their lives, with the assistance of experts from various fields. The work space at the center is suitable for business people, entrepreneurs and freelancers looking for a substitute for working from home or from a coffee shop. The space provides a well-equipped and workable environment, where you can also find a conference room and business meeting spaces.
From

Soon

City

kiryat ono

Score

(1)

073-758-5071

Contact us
Kiryat Ono coworking spaces - The modern settlement was established in 1940, at the initiative of the Agricultural Center, 40 families who wished to establish an agricultural neighborhood near the Kfar Azar were established, in order to purchase land from the Arabs who lived in 'Ana and al-Hiriya. The first elementary school was established in the village named Nir, About 700 students attended this school every year.