Coworking spaces in Hura
Hura
1 spaces found
1 Coworking spaces found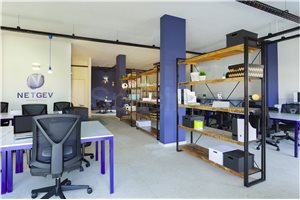 From ₪350/Month
Alsalam 6 , hura
NETGEV Hura is a coworking project for joint work spaces in the eastern Negev that encourages communication, technology and collaboration. The NETGEV centers will advance through courses and training technological subjects that enrich the community and enable the development of entrepreneurship and business relations.
From

₪350/Month

City

hura

Score

(1)

073-782-8259

Contact us
Hura coworking spaces - Local Council in the Southern District of Israel. It was declared a local council in 1996. Hura lies northeast of Be'er Sheva and south of Meitar on Route 60.
In the city there is a relatively active local civil society, including the Anhud organization that works to advance women's education, the Bint al-Bahadiyeh association that works to promote the status of women, the Agik association that works in the field of sustainable economy, and the Ryan Center Association.