5 spaces found
5 Coworking spaces found
Eilat 11, Hod Hasharon
The Sharon Entrepreneurship Incubator, which opened in January 2017, offers entrepreneurs an advanced and innovative workspace, which includes a full package of close and professional guidance from mentors and consultants, high-speed Internet, meet-ups and social events.
From

Soon

City

Hod Hasharon

Score

(0)

no phone

Contact us
Soon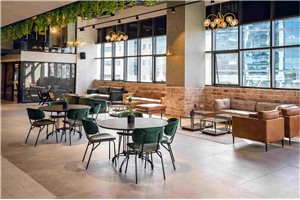 Ha-Nagar St 24, Hod Hasharon
Amy's is a prestigious and innovative work complex from the A.MI Yekutiel Group, located in the business complex of Hod Hasharon, near the ecological lake. We offer a wide range of services and rental options, through a model that encourages and enables the growth of your company, without forgetting yourself. While emphasizing the accessibility of the balance between home, work, and caring for yourself. The complex is designed to create a productive, efficient and productive work environment. Working in the complex opens the door to your company for new business opportunities, and the opportunity to increase your influence and build a strong business network. In the complex you will find open space, CEO offices and private offices, a separate area for lawyers, private sections for large companies, an events area, a lounge, a fully equipped kitchen, a sunroof, a fully equipped gym, and Pilates training in a variety of difficulty levels. Access to the complex is 24/7 and most packages include amy's service package, which includes: address for mail, high-speed Internet, access to conference rooms in a variety of sizes equipped with advanced technology, possibility to hold events in the complex, printing and scanning stations, and access to the gym and roof. In all packages, without exception, rent, management fees, property taxes, internet, electricity and other bills are included.
From

Soon

City

Hod Hasharon

Score

(0)

073-781-8842

Contact us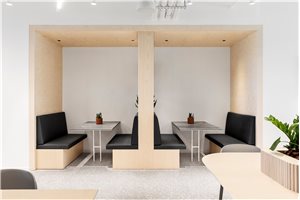 From ₪1,600/Month
HaHarash St 4, Hod Hasharon
The NEW Work Life Balance Ashtrom redefines the connection between life and work! "Ashtrom" is proud to present the innovative concept Ashtrom Port - a holistic office complex that combines an advanced work experience with leisure, lifestyle and cultural complexes. The work area provides peace and security and allows businesses to leverage themselves and change all the time, without fear of change. Ashtrom Port will give you, a first-of-its-kind hybrid experience, through which you can fulfill a connection between your life aspirations and your workplace and with a minimum of effort. Create a new work experience for you.
From

₪1,600/Month

City

Hod Hasharon

Score

(0)

073-781-5426

Contact us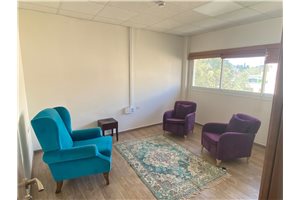 From ₪2,150/Month
הבנים 14ב, hod hasharon
The Exodus chain was established by the entrepreneur Rami Nakash in 2007. The new complex at 14 Habanim St. Hod Hasharon offers an independent floor aimed at medical therapists and professionals.
From

₪2,150/Month

City

hod hasharon

Score

(0)

073-779-8005

Contact us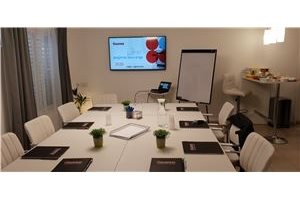 rakefet, Hagor
Nili and Sheeran, the founders of the place, with extensive experience in management, operation and training, established the place for thought out of a desire to give their customers a pleasant and special experience, as they would like to receive themselves. Combining professionalism and wholehearted service. The place is suitable for business meetings, discreet job interviews, meetings, seminars, work plans, brainstorming, toast, formation and enrichment.
From

Soon

City

Hagor

Score

(0)

073-759-7393

Contact us
Hod Hasharon coworking spaces - Hod Hasharon is the largest rural city in the country. Hod Hasharon, the city in green, is a good example of urban growth that combines rapid development and construction, while maintaining strict natural and landscape values. About half of the city's area is built-up. Population density in Hod Hasharon is the lowest in the cities of the Sharon and this figure will be valid in the future.