4 spaces found
4 Coworking spaces found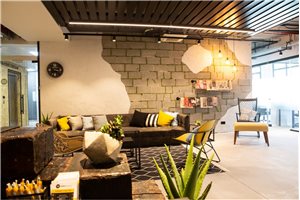 From ₪1,899/Month
Ha-Takhana St 64, binyamina
Easyspace, a shared work space located in Binyamina, offers private offices, an open-space, meeting rooms, happy hours, meetups, investor meetings, and more. The complex is expected to open in February 2019.
From

₪1,899/Month

City

binyamina

Score

(7)

073-758-8541

Contact us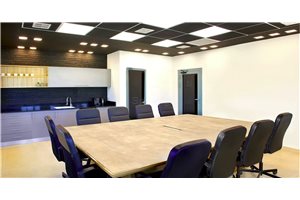 HaTachana 42, binyamina
INPerson is located next to the train station in Binyamina (midway), in a new and representative complex. The company offers a variety of office solutions for the self-employed, small business owners, companies, institutions and organizations. At the base of the services are office rentals, meeting rooms and a temporary lecture hall (hourly, daily, etc.), as well as a range of office services and a range of media services (digital production and printing for a variety of purposes).
From

Soon

City

binyamina

Score

(6)

073-758-6730

Contact us
המלאכה 14, binyamina
Meetings offers its customers a space with different types of work space, from closed offices to conference rooms, in Binyamina's industrial area and suitable for business owners from all areas - startups, programmers, high-tech workers, private teachers and more. The office is fully equipped with services: wireless internet, conference room (equipped with a TV with wireless connection), lectures and networking.
From

Soon

City

binyamina

Score

(1)

073-757-5986

Contact us
HaMelacha 10, binyamina
Haspirala Binyamina provides a solution for freelancers, therapists / mediators / consultants, as well as people interested in hosting lectures, workshops and courses. The compound offers an active and vibrant work environment, a boutique space in a warm atmosphere, offices and clinics, pleasant work spaces, and equipped rooms dedicated for hosting course and lectures. The spiral is located in the industrial zone of the train station in Binyamina.
From

Soon

City

binyamina

Score

(0)

073-776-0734

Contact us
Binyamina coworking spaces -