Coworking spaces in Arad
Arad
3 spaces found
3 Coworking spaces found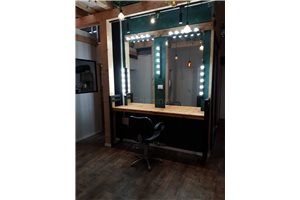 From ₪800/Month
Afridar Ort center 29, Arad
KARO The next thing in the world of beauty and grooming A unique work space for independent women, who choose to work together in one complex to achieve comfort, cooperation and joint success in the field of grooming and beauty. Karo brings together professional women from all areas of female grooming: manicurists, pedicurists, beauticians, ashtrays + professional hair stylists using the hair method and laser hair removal and more and offers comfortable and well-equipped work complexes, creating collaborations and joint office services.
From

₪800/Month

City

Arad

Score

(1)

073-783-5522

Contact us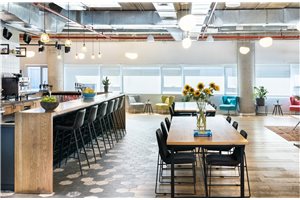 From ₪880/Month
Halkiki Haor 16, Arad
Wework Beer Sheva is located just a short distance from the city center. The complex is just across the bridge from the train station in northern Be'er Sheva, between Ben-Gurion University and the future technology campus of the Israel Defense Forces. Very accessible for those arriving with a private car or with public transportation and there is plenty of free parking in the complex!
From

₪880/Month

City

Arad

Score

(10)

073-759-5871

Contact us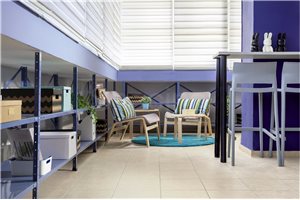 From ₪350/Month
34 Chen Street Commercial Center, Sih Building, 1st Floor, arad
NETGEV Arad is a joint work project for coworking spaces in the eastern Negev that encourages communication, technology and cooperation. The NETGEV centers will advance through courses and training technological subjects that enrich the community and enable the development of entrepreneurship and business relations.
From

₪350/Month

City

arad

Score

(0)

073-702-8223

Contact us
Arad coworking spaces - Arad lies on the border of the Judean Desert and the Negev, on a ridge at a height of 600 meters above the Mediterranean Sea (about 1,000 meters above the Dead Sea), about 25 kilometers from the Dead Sea, and about 37 kilometers east of Beersheba, Arad has Hotels, Israel Chemicals (the plants in Sodom and Mishor Rotem), local authorities, tourism services - the Dead Sea, Shefa - Thelma, science - Falcud, KMC, Pamul - Luxembourg, small and medium businesses.