About Prime Poleg
Prime Poleg is a shared office space that provides a relaxed and professional work environment that encourages cooperation between members and their customers. The compound is most suitable for lawyers, security agents, high-tech companies, graphic designers, developers, and more. Private offices are equipped with chairs, desks, computers and screens. Each member gets its own private office and gets a key in order to keep belongings secured.
The compound has a large lobby with a quiet environment, and an equipped kitchen with a coffee machine, microwave, refrigerator, and a Tami 4 water machine. The office space is located in a very accessible location – about a 3-minute away from the train station, and near a 24-hour taxi service. Within Polegs industrial zone members can find a large variety of restaurants and free parking.
Space types and prices
Office for an individual
Obligation :
1 month min.
Price :
From ₪1,400/month
More details>
Private office for up to 4 people
Obligation :
1 month min.
Price :
From ₪2,400/month
More details>
Amenities
‏Close to train station

‏Close to bus station

‏Free parking

‏Dog-friendly

‏Mentors meetings

‏Happy hour

‏Soft drinks

‏Beer

‏Snacks

‏Wifi

‏Printing services

‏Staff

‏Showers

‏Open on saturday

‏Open on friday

‏Open 24/7
Show more
‏Gym

‏Swimming pool

‏Sport classes

‏No commitment

‏1 day min.

‏1 week min.

‏1 month min.

‏2 months min.

‏City residents only

‏Designers only

‏Requires a screening Interview

‏Social ventures only

‏Technological ventures only

‏Worldwide access
Map of the area
Video of Prime Poleg
Where to eat

About Rozentall International Real Estate Investments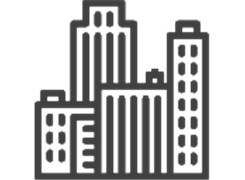 Reviews
Write Prime Poleg
User images
Be the first to add images
Coworking spaces near Prime Poleg
Write a review