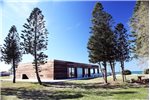 About Nahsholim sea side resort
Nachsholim Beach Hotel is located in Kibbutz Nachsholim, close to the beach and close to Zichron Yaacov. The hotel has several halls and rooms for events and conferences. The conch hall is a spacious conference room, about 36 square meters, where seating around the table is suitable for up to 18 participants. The room is equipped with advanced technological means (lightning, large screen, amplification system including wireless microphone and internet). A dedicated and experienced staff will provide you with a solution for refreshments and meals during the meeting and accommodation in the hotel rooms if requested
Amenities
‏Close to train station

‏Close to bus station

‏Free parking

‏Dog-friendly

‏Mentors meetings

‏Happy hour

‏Soft drinks

‏Beer

‏Snacks

‏Wifi

‏Printing services

‏Staff

‏Showers

‏Open on saturday

‏Open on friday

‏Open 24/7
Show more
‏Gym

‏Swimming pool

‏Sport classes

‏No commitment

‏1 day min.

‏1 week min.

‏1 month min.

‏2 months min.

‏City residents only

‏Designers only

‏Requires a screening Interview

‏Social ventures only

‏Technological ventures only

‏Worldwide access
Map of the area
Where to eat


About Nahsholim sea side resort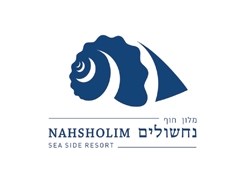 Nachsholim Beach Hotel is located on the beach at the foot of the Carmel range, close to Zichron Yaacov. The hotel has the possibility to hold conferences, events and meetings.
Reviews
Write Nahsholim sea side resort
User images
Be the first to add images
Facebook Reviews
Reviews score
4.3

/ 5 (98 Reviews)

Score 5

Score 4

Score 3

Score 2

Score 1

מחיר של מלון יוקרה ותנאי תחזוקה של הוסטל. הזמנו ארבעה חדרי ״בוטיק״ לכל המשפחה המורחבת. המחיר, כ-2,500 שקל ללילה. החדרים מתוחזקים ברמה נוראית, כולל טיפות שתן על האסלה בעת קבלת החדרים. חוסר במגבות שלא הושלם גם כשביקשנו שלוש וארבע פעמים ובעת נקיון החדר נלקחו המגבות ולא הוחזרו חדשות.
האמת, חבל

התארחנו בחדרי הארוח בקיבוץ
החדרים מוזנחים ולא מטופלים
עובש במקלחות
מים זורמים מהמקלחונים לכיוון החדר
מזרונים לא נוחים

...


מקררים לא מתפקדים
נקודת אור חדר אוכל צוות ואוכל מצויינים
אנשי צוות לא שרותיים
בקיצור
לא מצדיק את המחיר !!

חדר זוגי מאוד קטן, המקלחת לא סוגרה ככה שהמים ממלאים את כל חדר האמבטיה וכמעט נכנסים לחדר (מזל שהשאירו מגב).
בבוקר מוקדם העובדים מתווכחים בקול רם ממש בכניסה לחדר ואז מתחילים עבודות רועשות,לא הדרך הנעימה ביותר להתעורר בלשון המעטה.
אבק על הארון שלא ניקו הרבה מאוד זמן.
כשחזרנו בערב עם האוטו היינו צריכים לחכות בשער רבע שעה שיפתחו.
לא החוויה הכי טובה.
Nahsholim sea side resort Facebook
Coworking spaces near Nahsholim sea side resort
Write a review