About Profit
Profit complex located in the Segula industrial area in Petah Tikva, near the central station and the train station. The complex covers an area of 2,500 square meters and includes shared work spaces and personal offices designed to a particularly high level of finish. The offices include plenty of public areas: sitting and waiting areas, impressive meeting rooms, equipped cafeterias, a gym, as well as large suite offices that include personal balconies and corners Coffee. There is the possibility of parking in the complex. The rent includes all maintenance expenses (water, property taxes, electricity, management and ongoing maintenance fees). The complex is suitable for start-up and hi-tech companies, entrepreneurial companies, marketing and real estate brokerage and is also suitable for freelancers .
Space types and prices
Office complex: three double rooms, a meeting room, a single room, a manager's room and a manager's office + 2 clerks.
Obligation :
No commitment
Price :
From ₪/hour
More details>
Private office for 1
Obligation :
No commitment
Price :
From ₪3,200/month
More details>
Private office for 2
Obligation :
No commitment
Price :
From ₪5,200/month
More details>
Private office for 3
Obligation :
No commitment
Price :
From ₪6,500/month
More details>
Amenities
‏Close to train station

‏Close to bus station

‏Free parking

‏Dog-friendly

‏Mentors meetings

‏Happy hour

‏Soft drinks

‏Beer

‏Snacks

‏Wifi

‏Printing services

‏Staff

‏Showers

‏Open on saturday

‏Open on friday

‏Open 24/7
Show more
‏Gym

‏Swimming pool

‏Sport classes

‏No commitment

‏1 day min.

‏1 week min.

‏1 month min.

‏2 months min.

‏City residents only

‏Designers only

‏Requires a screening Interview

‏Social ventures only

‏Technological ventures only

‏Worldwide access
Map of the area
Where to eat




About Profit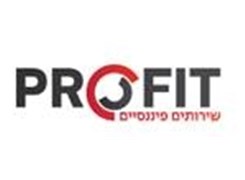 Reviews
Write Profit
User images
Be the first to add images
Coworking spaces near Profit
Write a review