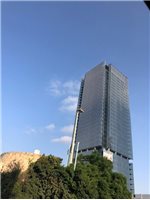 About Migdal Global Petah Tikva
A quiet architectural firm rents out open spaces Suitable for anyone looking for a quiet work station in the center of Petah Tikva. The office staff is solid and also suitable for ultra-Orthodox women. Possibility to collaborate with freelance architects
A new office in the new and prestigious Global Towers in the heart of the new business area of Petah Tikva, adjacent to the Shop Time restaurant complex. Close to Transportation Lines, Beilinson Hospital and Avnat Mall.
Amenities
‏Close to train station

‏Close to bus station

‏Free parking

‏Dog-friendly

‏Mentors meetings

‏Happy hour

‏Soft drinks

‏Beer

‏Snacks

‏Wifi

‏Printing services

‏Staff

‏Showers

‏Open on saturday

‏Open on friday

‏Open 24/7
Show more
‏Gym

‏Swimming pool

‏Sport classes

‏No commitment

‏1 day min.

‏1 week min.

‏1 month min.

‏2 months min.

‏City residents only

‏Designers only

‏Requires a screening Interview

‏Social ventures only

‏Technological ventures only

‏Worldwide access
Map of the area
About ניר רייפר אדריכלים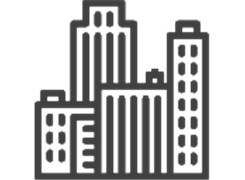 Global Towers Tower Petah Tikva A quiet architectural firm rents out workstations in a central spice manner. Suitable for anyone looking for a quiet work station in the center of Petah Tikva. The office staff is solid and also suitable for ultra-Orthodox women. Possibility to collaborate with freelance architects
Reviews
Write Migdal Global Petah Tikva
User images
Be the first to add images
Migdal Global Petah Tikva Facebook
Coworking spaces near Migdal Global Petah Tikva
Write a review